S u n s e t
The Pictures
below
are of Noctilucent clouds taken June 19,2007 at 10:18 pm pdt (June 20 at 05:18 Universal time)
in northwest Washington state at latitude 47° 54′ 46″ / longitude -122° 5′ 53″.
There are some low clouds that provide a good background with Venus and crescent moon in the picture
also. This cloud formation was visible for about 1/2 hour as very bright and quite noticable in spite
of artifical lights in the background. These cloud formations often called NLC's for (Noctilucent Clouds)
or PMC's for (Polar Mesospheric Clouds) or Night Shining clouds. They are a modern occurance and were first recorded in
the late 1800's. Their cause is not certain and NASA is currently studying them as there is evidence that these strange
clouds may be indicators of the extent of global climate change. It is unusual to see these clouds this far south of the
north pole. They are visible 30 to 60 minutes after sunset because of their extraordinary height at about 83 kilometers (52.8 miles),
and are not visible during daylight hours from the ground.
More information about these clouds may be found by following these links:
NASA page
Noctilucent Cloud Observers Home Page
Wikipedia article
Space weather
Noctilucent Cloud Sightings in 2007
Space weather 2007
These pictures are licensed under a Creative Commons License which allows many freedoms and is explained
at the bottom of the page. Please read it carefully before using any of this material.
---
---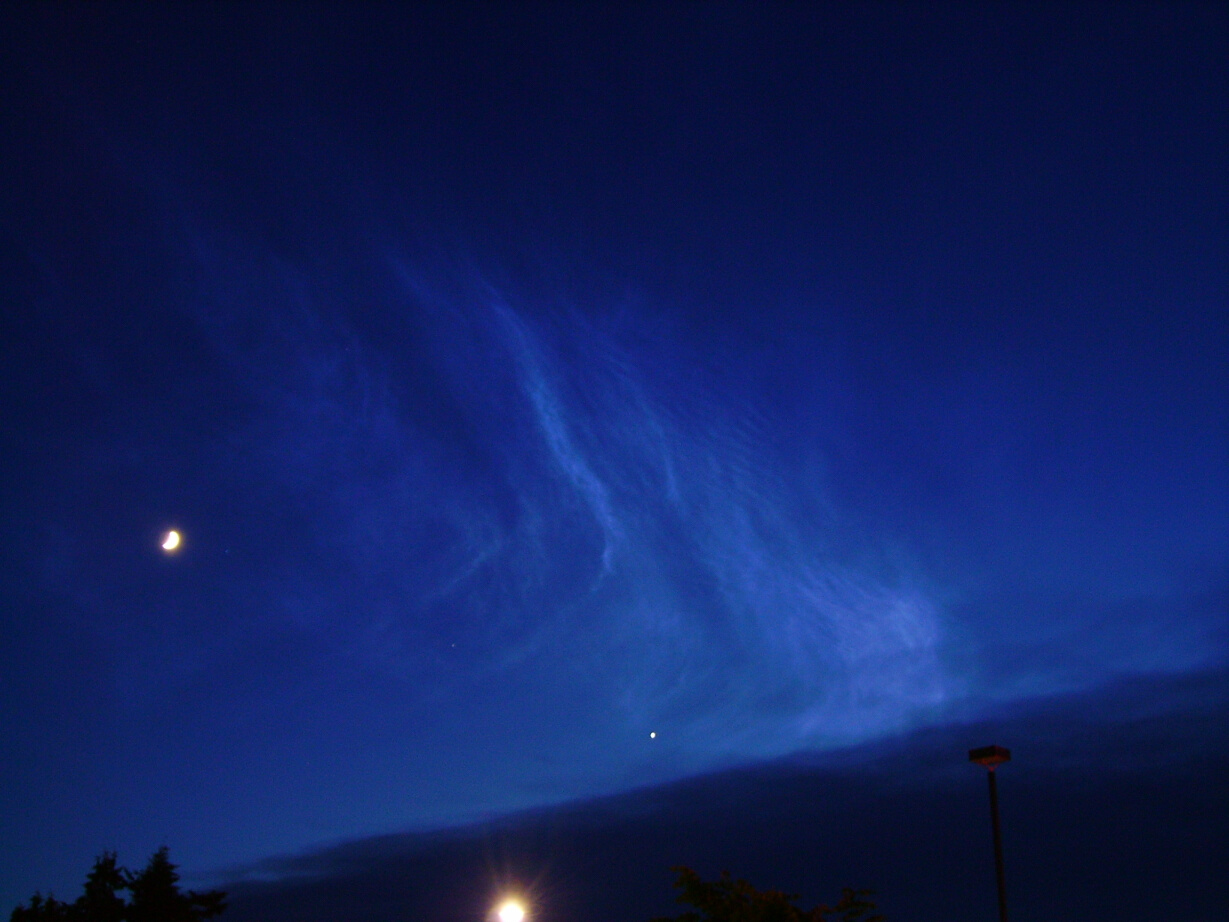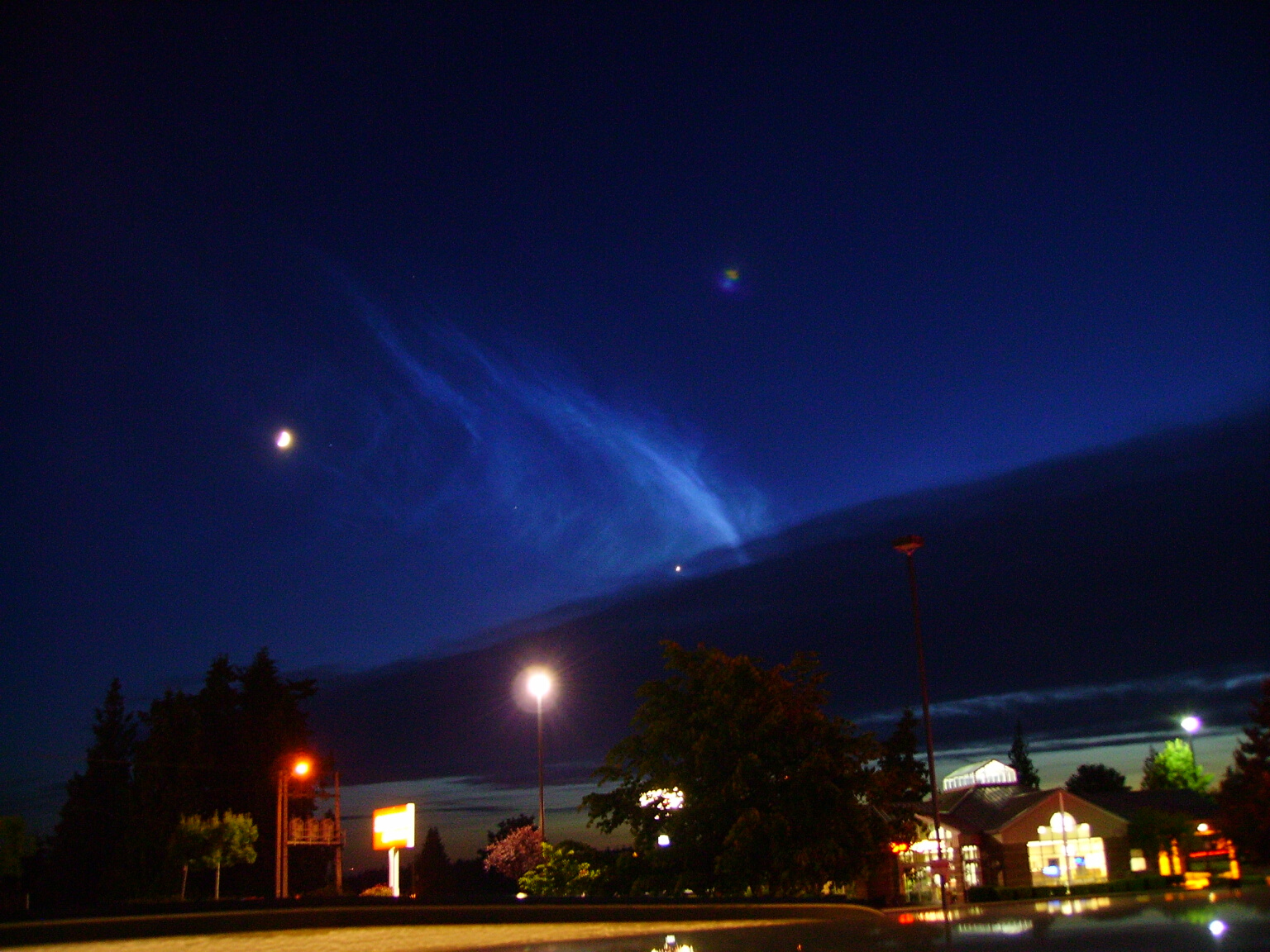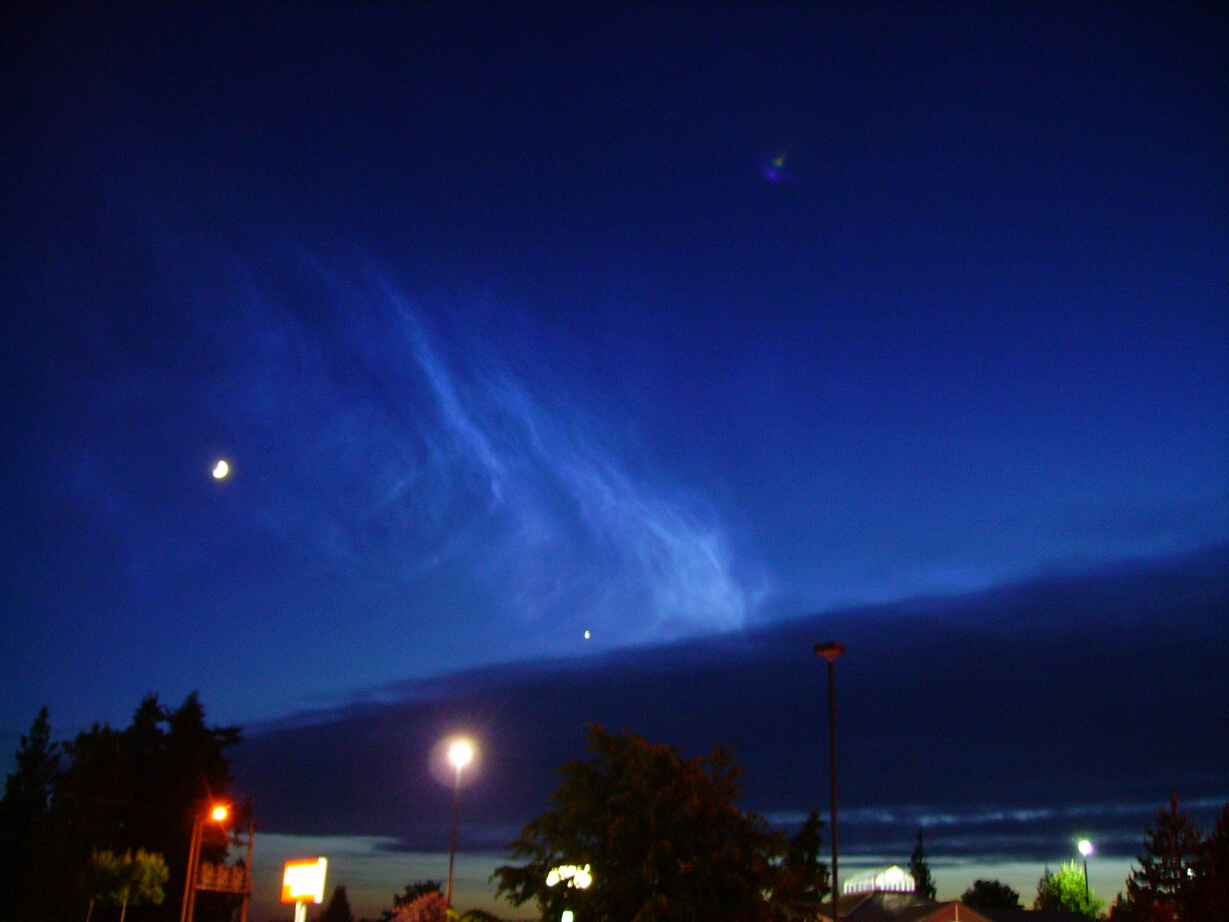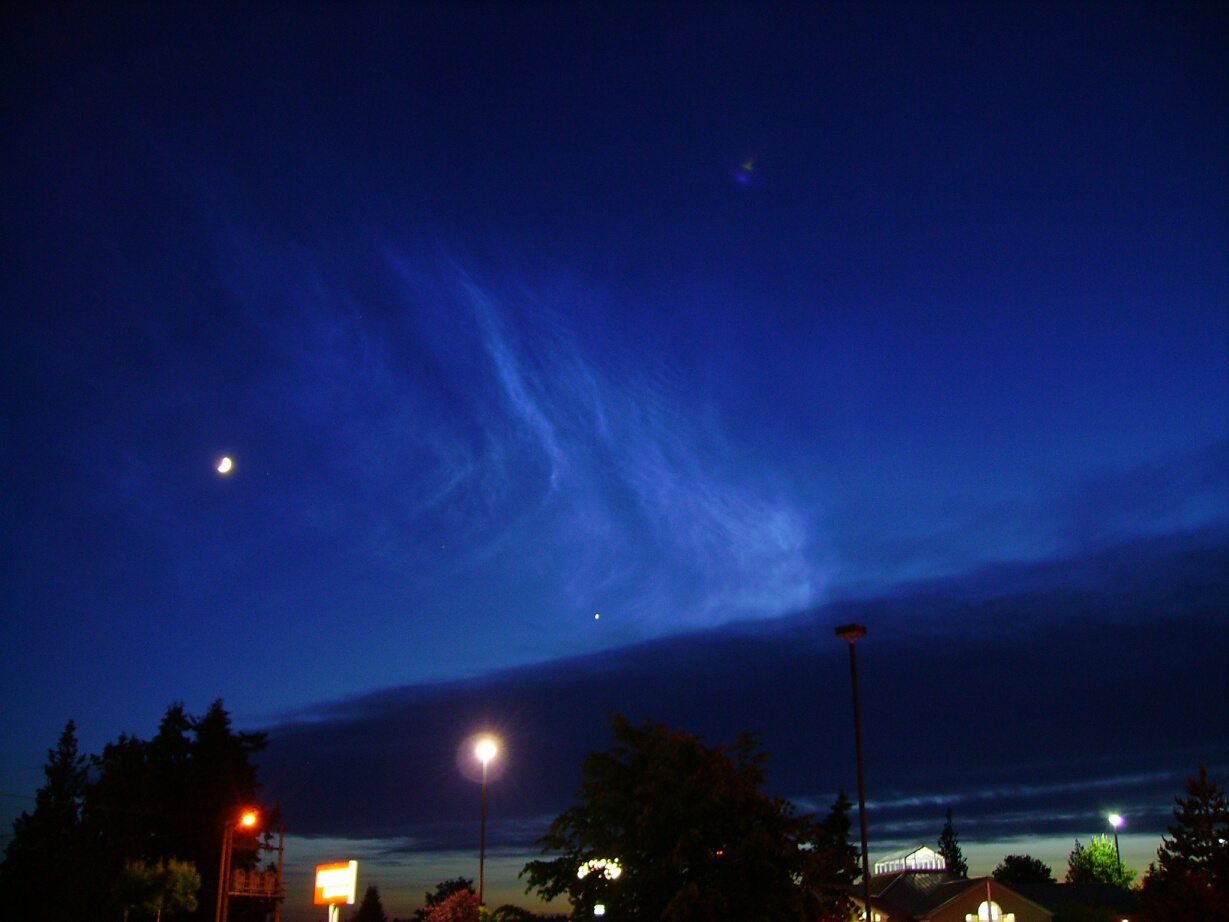 Back to sunset start